As Eastern and Southern Australia continues to burn, we hold grave concerns for our wildlife's ongoing survival; especially those that made it through the devastating infernos. With many habitats now destroyed, all that remains are ghost forests — row-upon-row of charred sentinels, smouldering ash and empty burrows. Entire bushland shrouded in eerie silence. Not even a lusty call from a currawong can be heard.
Global warming is changing right before our very eyes, and we can no longer deny what science has been telling us for decades. For this reason, we must engage in responsible and sustainable land management practices to help mitigate the destruction of our already-fragile biodiversity and ecosystems. This includes clearing fuel loads, which have amassed to dangerous proportions during the prolonged drought and tackling Australia's industrial, property and energy sectors. 
Let the land breathe and regenerate so we stop the widescale destruction of vital habitats and give the natural world a chance to recover.
We wish to express our deepest sympathy to the families who lost loved ones and their homes. Our gratitude is also extended to the RFS NSW for their courage and resolve throughout this dreadful summer.
[Below] Werai National Forest's charred remains, which was captured by NWR's Jennifer Campbell last month. In an immediate response, food stations were set up daily for the surviving wildlife in the region.  
Wildlife photographer,  Warren Wilson captured the photo of the joey, "Anton" in rehabilitation.
Woody and Kerstin | February 2020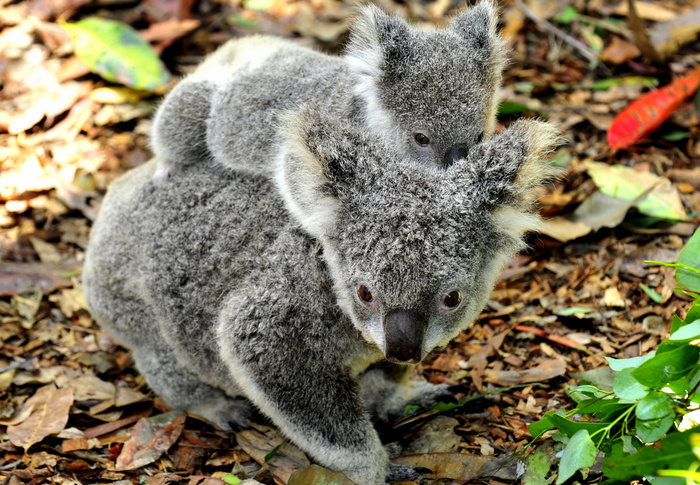 Frontline Duty
When it comes to the protection and survival of our wildlife, there are many things local communities and visitors from afar can do. No matter the contribution, every volunteer or sponsor plays a vital role in the rescue, rehabilitation and release of injured and sick wildlife.
Along with donations, we are seeking 'bat wraps' for flying foxes, sewn pouches for joeys, regular supplies of carrots, spinach, lettuce, peaches, plums, apples and other medical supplies.
In March 2020, we presented a wildlife rescue course for volunteers. The course included an orientation program on how to assist sick, stressed and injured wildlife found on the road or in the bush. Please email us for further information.