In a recent report sent to the National Parks Wildlife Service, the South Coast and Southern Highlands regions received 3,896 calls concerning sick, injured or orphaned wildlife from the South Coast and Southern Highlands regions. Of these numbers, Native Wildlife Rescue in the Southern Highlands recorded almost 1500 calls — many ending up as coordinated field rescues.
Just over a quarter [1,041] were released back into the bush across our WRSC network. Sadly, countless others were euthanised due to road collisions or urban incursions.  Most were either terminally injured upon impact or too weak to survive. They included wallabies, kangaroos, wombats, echidnas, koalas, possums, flying foxes and sugar gliders. And the current drought and mega-fires will also add more casualties to the ever-growing numbers, leaving surviving wildlife and their habitats further at risk. But the fight is not over.
Several hundred wildlife remain in rehabilitation across several local sanctuaries [macropods up to 12 months and wombats up to 18 months before they're transitioned back to the wild]. 
At our wildlife rescue sanctuary near Robertson, NSW, we are currently rehabilitating kangaroos, wombats, wallabies and koalas on their long road to recovery.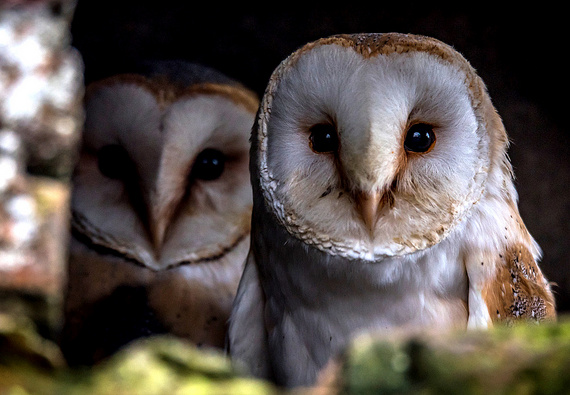 Raptors
For many years, Peggy McDonald of Higher Ground Raptor Centre has been rehabilitating birds of prey so that they will fly free, once again.
A longtime associate of NWR, Peggy is also world-renown for her rehabilitation work. Of Peggy's many achievements is her commitment to advancing and exchanging her knowledge of raptors with other wildlife rehabilitators and scientific organisations around the globe. In honour of her dedication in the conservation of raptors, she became the recipient of the prestigious Churchill Fellowship.
 Eagles, falcons and owls are an integral link and function of the Southern Highlands' rich ecosystems. Help Peggy protect our region's magnificent raptors. Click onto this link to learn more about Higher Ground Raptor Centre's research program that involves the use of satellite trackers. 
Casualties
---
In the Southern Highlands and across much of fire-ravaged NSW, Victoria and Southern Queensland, many threatened species and habitats are on a collision course with humans.
Yet the destruction of vital ecosystems and our rich biodiversity resulting from the mega-fires is only a chapter in the region's long history of environmental degradation.
Over the past decade, wildlife habitats have fallen foul to accelerating developments — wide open spaces transformed into industrial centres, agricultural lands and satellite communities.
As a consequence, many of our highways that serve as vital links are fast becoming wildlife graveyards; a diorama of rotting carcasses we've grown accustomed to on the many miles of open road. But nowhere is the carnage more acute than along the backroads that intersect Bundanoon, Berrima, Robertson and High Range, where wildlife collisions frequently occur from dusk to dawn.
On one particular drive from Bowral to Braidwood, over 90 dead wildlife lay strewn across the highways like fallen bowling pins; a familiar sight for wildlife rescuers. Of the casualties were two wombats, each found within metres of each other along with an Eastern Grey kangaroo [below left], near Berrima. He had hopped out like a phantom from the early morning shadows and collided with a car. His injuries, however, were fatal; chief among them was his fractured leg which had almost snapped in two.
It would be easy to hold motorists accountable for their demise, but, in reality, our wildlife is at the mercy of the federal and state governments' push for population growth; improper conservation planning and dwindling habitats.
Either way, another statistic — another tragic ending.
Wildlife rescuers will leave a cross on the body of a deceased marsupial after its pouch has been checked for a joey [such as the wallaby featured below right].